Online Gift to Indians.org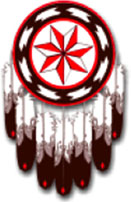 The American Indian Heritage Foundation, sponsor of Indians.org has a two fold mission, serving the tribes and sharing the culture.
In the past our programs have included national emergency relief to the needy, scholarships for young American Indian women and Indian student Eagle Awards given through Indian elementary, middle and high schools thoughout the United States.
Our programs designed to share the culture include; promotion of November, National American Indian Heritage Month, support for Pow Wows  and Indian ceremonies, and printed materials provided to the public to promote a national public awareness of the contributions of native americans, as well as the culture, traditions and special needs of American Indian people. AIHF has been serving our native people since 1973.
AIHF sponsored the Bill through Congress in 1990 to commerate November as National American Indian Heritage Month and continues to sponsor  and promote Indian culture during this special month each year.
We look to individuals, just like you, to make contributions to help our programs continue and to expand them during special times of need.  We are requesting that you make a donation to support the ongoing valuable programs of the American Indian Heritage Foundation.  And please accept  our appreciation for visiting our site.
"May you be strengthened by yesterday's rain, walk straight into tomorrow's wind and cherish each moment of the sunshine today." (Pale Moon's Indian blessing)
If you enjoy our website, consider supporting us by making a donation of your choice. Your support is greatly appreciated.
Or send your Gift to Indians.org made payable to:
Indians.org
P.O. Box 750
Pigeon Forge, TN 37868
Share This Page with Your Friends