National American Indian Heritage Month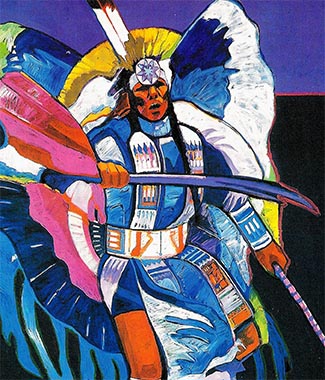 "National American Indian Heritage Month will mark a time in which we as a nation can express our gratitude and appreciation for the contributions of Native Americans, the first Americans."
On August 3, 1990 President of the United States George H. W. Bush declared the month of November as National American Indian Heritage Month, thereafter commonly referred to as Native American Heritage Month. First sponsor of "American Indian Heritage Month" was through the American Indian Heritage Foundation by the founder Pale Moon Rose, of Cherokee-Seneca descent and an adopted Ojibwa.
The Bill read in part that "the President has authorized and requested to call upon Federal, State and local Governments, groups and organizations and the people of the United States to observe such month with appropriate programs, ceremonies and activities". This was a landmark Bill honoring America's Tribal people.
This commemorative month aims to provide a platform for Native people in the United States of America to share their culture, traditions, music, crafts, dance, and ways and concepts of life. This gives Native people the opportunity to express to their community, both city, county and state officials their concerns and solutions for building bridges of understanding and friendship in their local area.
Federal Agencies are encouraged to provide educational programs for their employees regarding Native American history, rights, culture and contemporary issues, to better assist them in their jobs and for overall awareness.
Read the September 28th, 1990 Notes on National American Indian Heritage Month by the Senate Committee on Indian Affairs.
Related Articles:
About AIHF and Our Objectives
Emergency Relief Distribution
American Indian Student Eagle Awards
Miss Indian USA Scholarship Program
National American Indian Heritage Month
Senate Committee on Indian Affairs
Share This Page with Your Friends