National Miss Indian USA Scholarship Program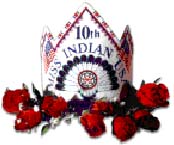 "She Walks In Beauty, As She Walks In Two Worlds."
Outstanding Young Indian Women come to the Nation's Capital each year to participate in the National Miss Indian USA Scholarship Program, sponsored by the American Indian Heritage Foundation.
Over the years hundreds of beautiful and talented American Indian women have ventured to Washington DC to become a contestant and compete for the title of Miss Indian USA. Every year the winner recieved a scholarship and the title, she was encouraged to be a rollmodel in her home town and throughout Indian Country as she travelled.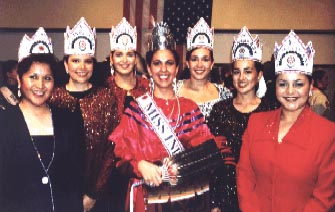 A diverse panel of distinguished and qualified American Indian leaders, led by head judge, Ron Andrade, share the awesome responsibility of judging these beautiful, knowledgeable and charismatic women, as they share their traditional and contemporary values of today's American Indian Woman.
Learn more about each Miss Indian USA by clicking their link below. Coming Soon!
Related Articles:
About AIHF and Our Objectives
Emergency Relief Distribution
American Indian Student Eagle Awards
Miss Indian USA Scholarship Program
National American Indian Heritage Month
Senate Committee on Indian Affairs
Share This Page with Your Friends