Emergency Relief Distribution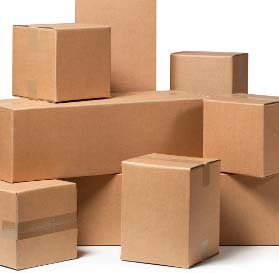 Since it's establishment in 1973, the American Indian Heritage Foundation has provided emergency relief distribution to American Indian people nationwide.
Through the combined efforts of AIHF's Gift-in-Kind program and the generous support from corporations with surplus inventory, this program has been able to continue offering the necessary relief services to a population base exceeding 2 million people.
To date, an excess of $60 million in food, clothing, shoes, blankets, toys, building supplies, medical equipment, medical supplies, personal hygiene products, baby items, educational books, Indian language Bibles, furniture, scholarships, grants and awards, have been distributed to tribal groups, Cultural and Social Centers, Health Centers and Clinics, Indian Schools, Head Start Groups, Child Care Centers and many individual families in need all across America.
Gifts-In-Kind Program
The American Indian Heritage Foundation provides Corporations nationwide with a unique philanthropic opportunity to help one of the most neglected minorities in America, while also providing them with a generous tax deduction.
Corporations wanting to become part of the charitable community, receive more than a great public relations benefit through a donation to AIHF's Gifts-in-Kind Program. As a non-profit organization, AIHF, retains a 501(c)(3) tax exempt status and 509(a)(1) public foundation status, providing maximum tax advantages to donating corporations. Because AIHF serves the ill, the needy and infants, corporations may be able to receive an extra tax credit under IRS code 170(e)(3). Therefore, corporate contributions made to AIHF are significantly more advantageous than either selling surplus inventory at a deep discount, selling for scrap value, and at the same time, lowering inventory taxes and storage costs.
To make a Corporate donation of Gift-In Kind inventory, please contact:
Indians.org
P.O. Box 750, Pigeon Forge, TN 37868
Related Articles:
About AIHF and Our Objectives
Emergency Relief Distribution
American Indian Student Eagle Awards
Miss Indian USA Scholarship Program
National American Indian Heritage Month
Senate Committee on Indian Affairs
Share This Page with Your Friends