Memorial Trubute to Dr. Wil Rose
Dr. Wil Rose the former CEO of the American Indian Heritage Foundation was laid to rest, November 9th 2011.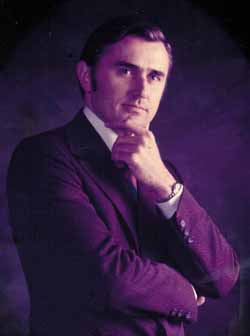 Dr. Wilbert (Wil) Marion Rose buried with a Military honoring ceremony at the Arlington National Cemetery Wednesday, November 9, 2011 at 1:00 PM. Senator Bob Corker of Tennessee has flown a commemorative flag over the Capitol in honor of his life. The flag was presented to his widow Princess Pale Moon Rose at the Burial ceremony. US Navy Chaplain was there to officiate, Princess Pale Moon sang their wedding song Amazing Grace in Cherokee and English and two sons Michael Rose and John Mark Rose will sing a traditional native flag song with American Indian hand drum. To conclude the ceremony, a rose from every descendant and family member was laid upon the grave, to show honor to his name and his life of service to others.
He has now become our honored ancestor, so greatly loved, remembered and missed by our family and all his friends. He has left us now, but we know where he is. We are not as those that have no hope. Just before he left us, we promised him that we would "see him in the morning".  "Blessed in the sight of the Lord, is the death of one of His saints."
Please find a video of the memorial ceremony below.
Dr. Wilbert Marion Rose passed away August 24, 2011 in his home in Wears Valley, in the Great Smoky Mountains of Tennessee.  Dr. Rose moved from Washington, DC to Sevierville with his family, some 4 years ago where his health declined due to Parkinson's disease. He was able to spend his last three weeks in his log home with his family  to watch the beautiful sunsets over the mountains. He was born in East Townsend, Ohio, September 13, 1931 and was married to Princess Pale Moon, in a traditional Cherokee wedding ceremony in 1977 at the Cherokee Reservation in N.C. Wil was a Staff Sergeant in the United States Marine Corp and a Purple Heart recipient after being wounded during the Korean conflict.
The National Chamber of Commerce selected him as one of the Ten Outstanding Men of America. Thousands have benefitted from his philanthropic work both in America and in remote villages around the world. The Saturday Evening Post featured his efforts as Founder of DATA, a Development and Technical Assistance program which built bridges of friendship around the world. After seeing him interviewed on the Today Show, President Eisenhower invited him to serve as President of his International People to People Foundation.
He was a member of President Reagan's Task Force, Co-Founded, with Dock Houk, The National Heritage Foundation of VA and served as CEO of the American Indian Heritage Foundation for over 20 years. He helped many corporations and organizations establish their own non profits and Foundations. He initiated, with the help of Senator Mark Hatfield, a Bill and Presidential Proclamation declaring 1991 as the National Year of The American Indian. He supported his wife, Princess Pale Moon in securing and promoting a Bill in 1990 to declare November as National American Indian Heritage Month. President Bush signed this Bill into law and the Congressional Record reports the success of this Bill's process and completion.
He always challenged himself and others with the question "What's your secret plan for the day"? He always had a plan and he made every minute of the day count. He loved project planning and brainstorming ideas with leaders who dared to dream. He is preceded in death by his parents, William Marian and Dorothy Rose of Ohio and his sister Alberta Massey of Las Vegas, Nevada.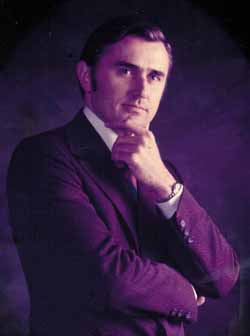 Memorial Gifts may be given in honor of Dr. Wil Rose.
Mail your Memorial Gift to:
Princess Pale Moon Rose
c/o Indians.org
P.O. Box 750
Pigeon Forge, TN 37868
Wil Rose was a man of courage and a man of honor. He believed in volunteerism in America and putting the principles of Christianity into overalls and "making a difference". His favorite Bible verse was "I can do all things through Christ, Who strengthens me", and his life shows that he did just that. He was honored by the Congressional Record which presented his efforts and the outstanding work of his Organization DATA, as a national clearing house, which has solved over 6,000 problems in matching some 1,800 expert americans with technical knowledge to villages in 128 countries around the world, bringing practical solutions and giving the "ugly american" a new and friendly face. He often made this statement, "I am only one. I cannot do everything, but I can do something and the something I can do, I ought to do. And the something I ought to do, with the help of God, I will do." And with his life, Wil Rose did just that.
He is survived by his wife, Princess Pale Moon, one daughter, Sharon and husband, Larry Guidi of California, four sons, Dan and wife, Sue (of Costa Rica), Michael (Flying Eagle) and wife, Gina of Wears Valley, Robert (Swift Arrow) and wife, Cynthia of Wears Valley and John Mark (Little Bear) of Wears Valley. He is also survived by his sister in law, Mary Jean & Jonathan Tobelmann and sister in law, Tamie Sentz and brother-in-law Bart Massey.
He has 25 grandchildren and great grandchildren including, Bethany, Ben, Jenny, Kally and Kristy Rose, Angela and husband Gasper Hernandez, Lyra and husband Rob Kenney, Jeffrey and wife Jamie, Joshua, Sage and Jacob Rose, Justin Stanley, Sara and husband Brandan Witherspoon, Danielle, Roan, Austin, Autumn Skye, Aubry, Jillian and Elijah Rose, Caleb and Michael Witherspoon, Giovanni Hernandez and two babies soon to be born. Nieces include Deni and husband Hal Reitmeier, Jamie Schuller, Joy & Rod Fletcher, Shelly Pahls, Tamie and husband Ricardo Miramontes, Chrissy and husband Kevin Casas and Danielle Sentz.
Send a private Comment or Condolence to the family.
---
Share This Page with Your Friends