Native American Beadwork
When Native Americans want to accessories their garments, they do so by means of beadwork.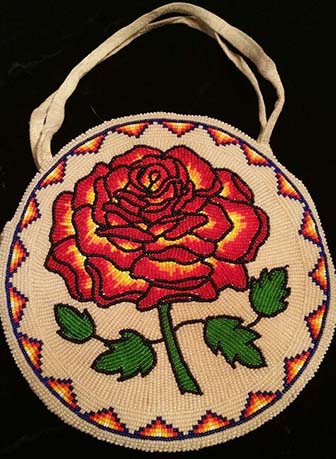 When Native Americans want to accessories their garments, they do so by means of beadwork. Native American beadworks are a unique design that identifies the Indians. Today, Native Americans are located throughout the United States. Those who choose to stay on Indian reservations live primarily in the western and northern states.
For example, Arizona, Montana, and the Dakotas have a large Indian population. Some Indians choose to live outside the reservations. To preserve their culture, these individuals likely engage in hobbies or pastimes that reflect their tribal group. Because Native American beadwork is a major part of Indian life, many Native Americans regularly design their own beads.
There is a variety of Native American beadwork. Many stones are used for the beads. These might include copper, silver, wood, animal bones, or glass. The ability to construct beautiful accessories is remarkable. From a young age, Native Americans are trained in the art of bead making. Beads are often used to add style to basic clothing.
Native Americans wear clothing that consists of many colors. Native American beadwork can be seen on handbags, pouches, clothing, moccasins, etc. Beads are also common on headdresses and different pieces of jewelry. Unfortunately, beading is not simple. In fact, it can take several months to complete a single beadwork.
If visiting a Native American reservation, it is possible to obtain gifts and crafts that include beadwork. Moreover, some Native Americans that choose to live outside the Indian reservation may craft a variety of Indian beadwork and sell them. Native American beadwork stores include a multitude of styles for men and women of all ages.
In addition to having a wide selection of Native American beadwork, those in search of Native American gifts may choose other cultural items such as Indian drums, flute, jewelry, antiques, and other handcrafted objects.
Related Stories:
Native American Beadwork
American Indian Beadwork
Articles Home Page
---
---
Share This Page with Your Friends