Horse Blankets
Find out how horse blankets play a role in Native American culture and how they are weaved.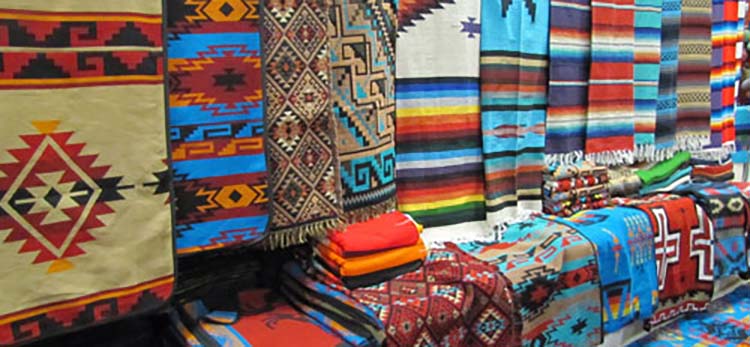 Blankets have long been an important part in the historic culture of Native Americans. They have been used in every capacity, from keeping a child warm on a cold day to using them as horse blankets to cushion against saddles. Regardless of the use, many of these woven blankets reflect a rich heritage of the Indian people.
Before the Spanish introduction of horses to the Indian people, what we know as horse blankets today were actually used in a variety of ways. Bartering these blankets with neighboring tribes or the white man was common. In addition, they were used in religious and spiritual ceremonies, powwows, and other rites of passage.
Related Stories:
Horse Blankets
Articles Home Page
---
---
Share This Page with Your Friends