Advertise on Indians.org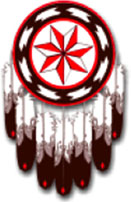 If you ever desire to know anything about the American Indians of North America you will eventually land on Indians.org, the preeminent domain for all "Indians" and "American Indian" search on the web.
First developed in 1995, Indians.org was a collaborative effort AIHF Staff and cultural researchers and has grown in strength and significant page ranking with Google and other search engines over the years.
We invite you to advertise on our site, which receives an average of 75,000 page views per month, and ranks 2rd in an "Indians" Google search. Indians.org boasts an excess of 20,000 backend links as well as a uniquely broad base of visitors, from elementary school children doing research projects to grandmothers researching their Indian Heritage to pass on their proud and rich lineage to their grandchildren.
The top banner on the home page and 24 other sub-category pages of Indians.org is a premier sponsorship position, we also suggest image banners in other page locations as well as text links. There are over 300 Article pages and over 700 Indigenous Peoples' Literature pages comprised of very unique and entertaining content where text links or banner ads might be a perfect fit for your business.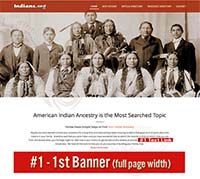 See our Back Links.

Send advertising proposals to:
Indians.org
P.O. Box 750
Pigeon Forge, TN 37868
Share This Page with Your Friends